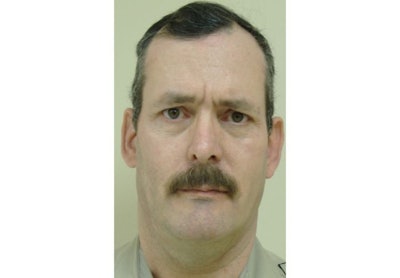 A Louisiana man who allegedly set fire to a mobile home shot three responding officers, killing one and critically injuring two others.
State Police took Wilbert Thibodeaux, 48, into custody following the early Saturday incident. Thibodeaux has been charged with two counts of first-degree murder, two counts of attempted murder, and one count of arson, reports the Daily Advertiser.
On Monday, authorities identified Sgt. Rick Riggenbach, who had been with the tribal Chitimacha Police Department for 15 years, as the slain officer. St. Mary Parish Sheriff's Deputies Matthew Strickland, 24, and Jason Javier, 23, remain hospitalized and are recovering from their injuries. The officers were wounded by shotgun rounds, and are expected to fully recover.
The officers responded after a 911 caller reported that a man carrying a shotgun was walking down a street near the tribe's reservation, reports the Associated Press. The body of Eddie Lyons, 78, was found later in a burned trailer near the shooting. Thibodeaux was wounded in the incident.