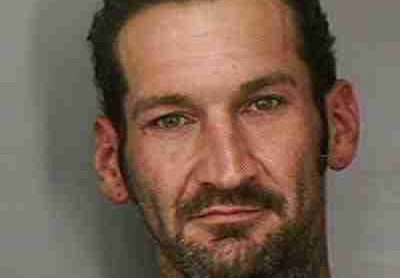 Polk County Sheriff's detectives arrested a central Florida man Thursday and accused him of stealing 166 manhole covers to sell as scrap metal.
Christopher Fink, 40, of Haines City allegedly stole the manhole covers from Village 7 in Poinciana, according to a sheriff's press release.
The Toho Water Authority reported the missing steel covers Wednesday. They were stolen between Jan. 9 and 23. The covers are worth $22,000.
When the investigation began, detectives sent out a "scrap alert" to local secondhand metal dealers. Gregco Recycling contacted the sheriff's office and told detectives that Fink sold the stolen covers to them during four separate transactions. Fink sold the covers through his business, CMF Masonry. During the transactions, Fink provided his identification, signature, and right thumb print as verification that he lawfully owned the manhole covers.
Fink has been charged with 21 counts grand theft, four counts of dealing in stolen property, four counts of false verification to a secondhand metal dealer, and 166 counts culpable negligence exposure to harm.