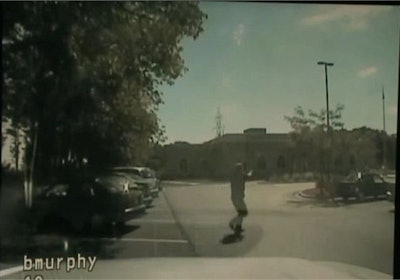 Fitting the lone-wolf profile of many active shooters, Wade Michael Page wasn't assisted in his attack on the Sikh Temple of Wisconsin that killed six and wounded four, including an officer, in August, according the the FBI.
The FBI concluded its investigation of the shooting, and announced its findings on Tuesday.
"No evidence was uncovered to conclude this attack was directed or facilitated by any white supremacist group," according to an FBI statement. "There is also no evidence to suggest the attack was part of any ongoing threat to the Sikh community."
On the morning of Aug. 5, Page opened fire on temple worshippers until Oak Creek Police Lt. Brian Murphy arrived and engaged him. Page shot Lt. Murphy 11 times. Officer Sam Lenda then arrived and returned fire, striking Page with a rifle shot from nearly 50 yards. Page then turned the gun on himself.
Thirty law enforcement agencies responded to the incident, including 27 local, one state, and two federal agencies. During the investigation, the FBI generated 200 investigative leads; conducted 300 interviews; and collected more than 200 pieces of evidence.
"We join the Sikh community in grieving the loss of their loved ones," said Teresa L. Carlson, special agent in charge of the FBI's Milwaukee division. "We continue to work with temple leaders and all of our law enforcement partners in an effort to keep the community safe."
Related:
Wounded Sikh Temple Officer Recounts Shooting