VIDEO: Boston Bombing Suspects
The FBI announced this afternoon at a press conference that it is seeking the public's help in identifying two Boston Marathon bombing suspects who can be seen on video and in still photos taken at the scene of the attack. The videos and still images of the suspects are posted at FBI.gov.
Richard Deslauriers, special agent in charge of the FBI's Boston field office, said the visual evidence shows Suspect Number 2 planting a bag possibly containing an IED at the site of the second bombing. Other images showed the two suspects—both young men—walking through the crowd a few feet from each other. Both suspects are considered armed and extremely dangerous.
The video surveillance images show Suspect Number 1 wearing a dark jacket, white shirt, and dark baseball hat with a white logo. He wears a backpack while walking along the event route. The second suspect, in contrast, wears a dark jacket, grey hoodie, and white baseball cap worn backwards. The second suspect headed west on Boylston Street following Monday's attack.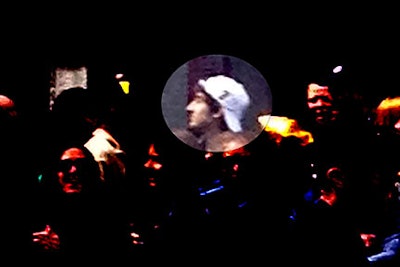 Deslauriers said the visual evidence was gathered from thousands of tips and leads investigators have been working since the Monday attack. He said the investigation involved some 30 agencies, including federal, state, and local law enforcement working with the Joint Terrorism Task Force.
Responding to photos that have been published in the media and reports of a person of interest who turned out to be false, Deslauriers said only the photos and video of suspects released on FBI.gov are official. "Other photos are not deemed credible," he said.
Deslauriers said the public will play a key role in bringing those guilty of the attack to justice. Toward that end the FBI has established a tip line at (800) CALL FBI (225-5324) and at BostonMarathonTip.fbi.gov.
"Going forward no bit of information is too small," Deslauriers said. "Each piece leads us to justice."