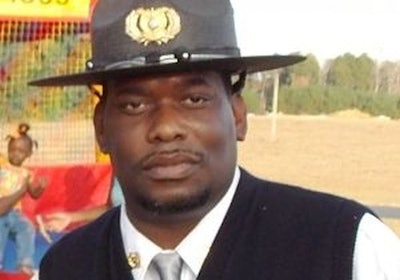 A south Georgia police chief suffered a fatal heart attack, after responding to a domestic call on Tuesday.
Barwick Police Chief Anthony Barfield Sr., 47, had difficulty breathing while on duty. He died at Archbold Memorial Hospital.
Chief Barfield was appointed to police chief in 2009 and had served 20 years in law enforcement, reports WALB. He was the agency's lone officer.