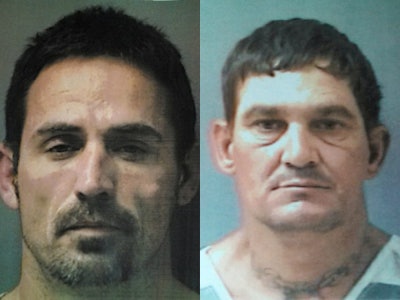 Hopkins County, Texas, officials are searching for two inmates who escaped from the county jail in Sulphur Springs on Tuesday morning.

The men have been identified as 44-year-old Bryan Allen Tucker, who has been indicted on capital murder charges, and 39-year-old John Marlin King, who's in jail on theft charges.

Authorities told CBSDFW the two men were able to scale a fence in the female rec yard just after 8:00 a.m. and have since been able to change out of their prison attire.
Tucker is described as a white male, standing 5-foot-7 and weighing 171 pounds. He has brown hair and brown eyes and has a number of tattoos. Tucker is from Mesquite but is a resident of Sulphur Springs and knows the area well.

King is a 5-foot-8 white male at 165 pounds with black hair and hazel eyes. He is from Crumby.