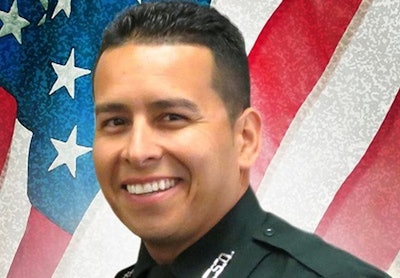 A St. Lucie (Fla.) County Sheriff's deputy was fatally shot by a suspect, who exited his vehicle during a traffic stop, the agency has announced.
Sgt. Gary Morales, 35, was shot Thursday morning shortly after making the stop at 9:28 a.m. Deputies had stopped a vehicle just south of Fort Pierce in an unincorporated area. At some point during the traffic stop, the suspect got out of his vehicle and shot Sgt. Morales in his patrol car.
Sgt. Morales was transported to Lawnwood Regional Medical Center and Heart Institute where he was pronounced dead.
"Our thoughts and prayers are with his family," said Sheriff Ken Mascara in a statement. A suspect is in custody and is being questioned.