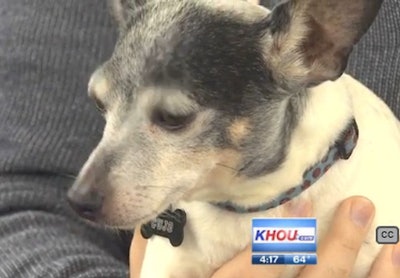 A police officer in La Porte, Texas, helped save a dog that was in trouble on a busy freeway.
Cujo, jittery rat terrier, drifted all the way up to Spencer Highway, a short drive in a car, but a long walk for a little dog with a hip that forces him to toddle around with a slight waddle. Somehow he crossed the busy road and started walking in a moving lane of traffic.
Officer Kyle Jones, who happened to be driving by, made a quick decision: He spun his car around and blocked traffic on the busy highway to save the life of a lost dog.
Read the full KHOU story.