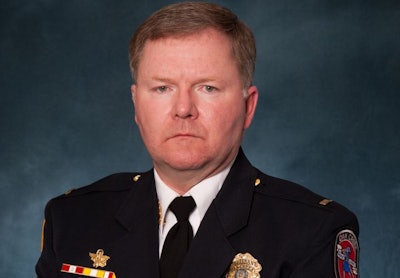 Oak Creek Police Lt. Brian Murphy, who was shot repeatedly while responding to the Sikh Temple massacre last August, will be a guest in the first lady's box when President Barack Obama delivers his State of the Union address to Congress Tuesday night.
"It's kind of remarkable," Murphy said of the invitation."I'm extremely excited."
Murphy will join other guests whose presence is meant to underline the impact of policies the president is proposing, among them new measures aimed at reducing gun violence.
Murphy was critically wounded as he responded to the scene, struck by 15 bullets, and has been hailed as a hero for his courage under fire. Murphy is still recovering from his wounds and is on medical leave from the department.
Read the full Journal Sentinel story.