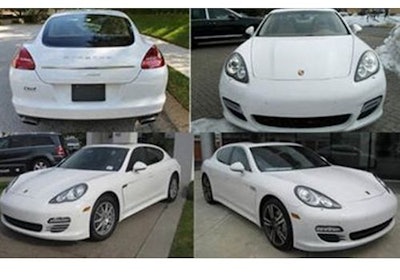 The New Orleans Police Department has arrested three suspects in the hit-and-run death of one of its officers, who was fatally struck while attempting to help another motorist.
The driver of the white Porsche Panamera that struck Officer Rodney Thomas turned himself in on Monday. Justin McKey, 25, has been charged with manslaughter and hit and run causing a death of serious injury. On Tuesday, police arrested Kenneth Halley, 28, and Bill Cager, 34, who had helped cover up the crime, according to the agency.
On Monday, police also located the Panamera in a body shop owned by Cager.
Officer Thomas was involved in an accident on the Interstate-10 high rise on Sunday about 1 a.m., got out of his vehicle to check the status of the other motorist, and was struck by a driver who didn't stop after hitting him, according to the agency.
Thomas, 52, had served the agency since 2005, and spent his entire career in the Second District. He leaves behind a wife and two children.