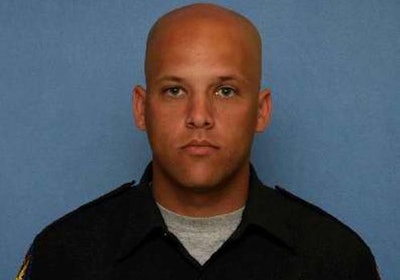 Authorities have arrested the owner of the green SUV connected with the hit-and-run death of a Phoenix Police officer early Sunday, reports the Arizona Republic.
Officer Daryl Raetz, 29, was struck at about 3:30 a.m. while processing a DUI suspect with several other officers at 51st and Cambridge avenues. The driver fled the scene. Surprise Police detectives located the Expedition later Sunday.
Police arrested Jesus Cabrera Molina, 24, Sunday on drug-possession charges. Investigators are still trying to determine who was driving the vehicle that struck the officer, Sgt. Tommy Thompson told the Arizona Republic.
Raetz, a six-year veteran, leaves behind a wife and child. He served during the Iraq War as a medic.