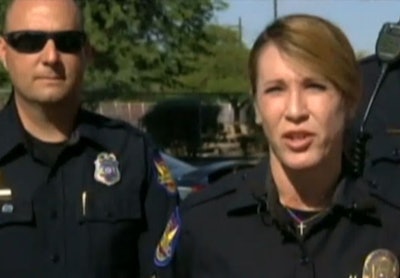 A Phoenix Police sergeant has provided a bicycle to a teenager she saw walking home through a not-so-safe neighborhood and taught him how to ride it.
While giving a ride home to Christian Felix, 18, Sgt. Natalie Simonick said she was impressed by Felix and surprised to learn that he never learned how to ride a bicycle. The sergeant returned and gave Felix an extra bicycle. Felix got his first lesson in the Phoenix PD's parking lot.
The sergeant said she wanted to show Felix that there are people out there who care. "If everybody could help just one person in the world like this, I think it would definitely be a better place to live," she told ABC News.