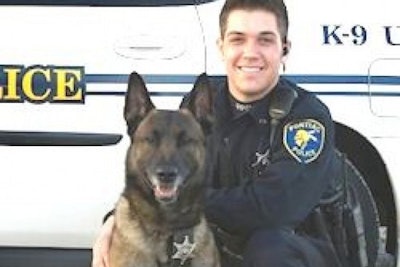 A 33-year-old South Carolina man was charged Friday with drunken driving and reckless homicide in connection with an accident that killed a Pontiac, Ill., police officer and his police dog Wednesday on Interstate 55, the Bloomington Pantagraph reports.

Jason C. Collins of West Columbia was charged Friday with one count of reckless homicide, two counts of aggravated driving under the influence, and two counts of DUI related to the death of Officer Casey Kohlmeier, 29, and his K-9 partner, Draco.
According to charges filed Friday by Livingston County State's Attorney Seth Uphoff, Collins was northbound on Interstate 55 at milepost 201 when he veered off the roadway and struck the police sport utility vehicle, which was stationary in a turn-around access in the median just north of Illinois 23.