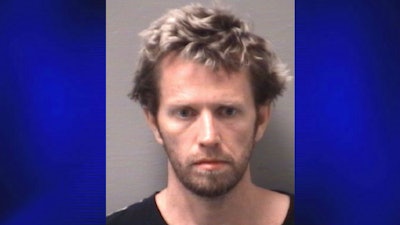 Police in Wilmington. N.C., say they stopped what could have been a very dangerous situation, as a drug investigation led them to a home carrying multiple explosive devices.
Police have arrested Erik Rudolph Arnebold, 37, of 4705 Patrick Avenue and charged him with 24 counts of having a weapon of mass destruction, plus a count each of possessing methamphetamine and drug paraphernalia.
Serving a search warrant officers detained Arnebold outside his home Wednesday, according to WECT TV.
One IED was detected on the outside of his home. Officers then started searching the area, where they found 23 more IEDs in a hidden trap door underneath his floor. Half of the IEDs were constructed with enhanced shrapnel called lead shot on the inside of them.
Arnebold's bail was set at $1.5 million.