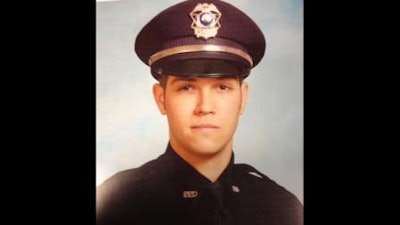 Pontiac (Ill.) Police Officer Casey Kohlmeier was killed when his squad car crashed on I-55. K-9, Draco, also died in the crash.

Police say another car hit Kohlmeier's squad car, which was stopped in the I-55 median turnaround just north of Route 23. The driver of the other car is hospitalized, but a condition is not known, reports WLS-TV.

Kohlmeier, 29, was a six-year veteran of the Pontiac Police Department, and an Air Force veteran.