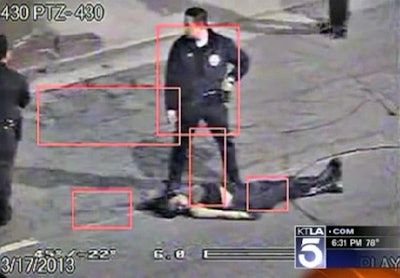 A woman who suffered serious injuries when she fell out of a moving LAPD patrol car is suing the agency, claiming the officers were negligent in not securing her, reports the Los Angeles Times.
Kim Nguyen, 28, had been taken into custody on March 17 outside of a restaurant on suspicion of public intoxication. She was handcuffed and placed in the back of the patrol car for transport to a jail facility.
Surveillance footage showed Nguyen on her back in the street moments after a patrol car passed by. An LAPD commander said patrol cars are equipped with locks that officers should engage when transporting a suspect. The incident is under investigation.