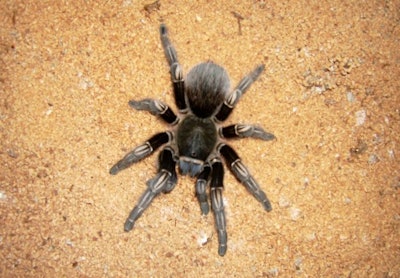 Dispatchers sent Forest Grove (Ore.) Police officers to the home of a teenage girl who had called 911 to report a "massive freaking" spider scaring her.
The girl told a dispatcher on Aug. 16 that a baseball-sized spider was likely a tarantula and was sitting on the back of her couch. "I've never seen a spider this big," she said.
The officer who responded to the scene estimated the spider was about 2 inches in diameter, reports WPXI. Follow the link to listen to the call.