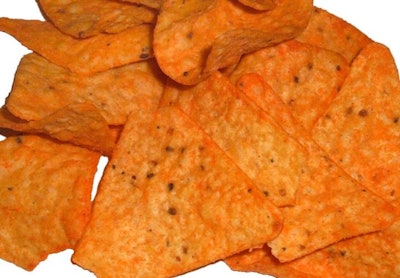 Seattle Police officers will hand out bags of nacho-cheese Doritos Saturday at Hempfest to educate marijuana users about the state's new legal pot law.
The bags will include educational information affixed to them and a label with a link to the agency's "Marijwhatnow" FAQ explaining that adults can possess up to an ounce of marijuana.
Operation Orange Fingers is being funded by the Seattle Police Foundation. Officers will give out about 1,000 bags of chips, reports the Seattle Times.