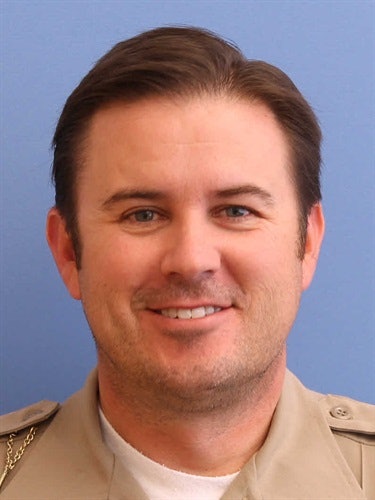 On Wednesday, with several thousand fellow law enforcement officials in attendance, the Wride family and friends remembered their shy cowboy's life during the Utah County Sheriff's sergeant's funeral. Wride, 44, of Benjamin, was killed while on duty last Thursday, reports the Salt Lake Tribune.
The father of five was described Wednesday as a hunter. A camper. A horseman and a rancher. But, most importantly, he was remembered as a husband, father, son, friend and law enforcement officer.
Wride worked for the sheriff's office for 19 years in various departments, including patrol, SWAT, K9 and administration.
"Even the people that he arrested [and] took to jail, he treated with dignity and respect," Utah County Sheriff's Sgt. Eldon Packer recalled during Wednesday's service. "Cory wanted to be one of those who stood tall and did right."
Related:
Utah Sheriff's Sgt. Killed, Dep. Wounded in Rampage