VIDEO: Newtown Shooting Records Provide Details From Inside School
State police investigative documents on the 2012 Sandy Hook Elementary School shooting describe the painful reactions of officers entering the classrooms and the horrific conditions they found inside, reports the Hartford Courant.
But the more than 6,500 pages don't provide any insight into the nagging question of why the 20-year-old increasingly isolated video gamer carried out the second-deadliest school shooting in U.S. history.
The long-awaited report is heavily redacted with many witness statements completely blacked out and other documents, such as two interviews done with Adam Lanza's brother, Ryan, not among those released. Thousands of photographs were made public, many blacked out and none from the horrific crime scenes inside the two classrooms or the hallways of the now-demolished school.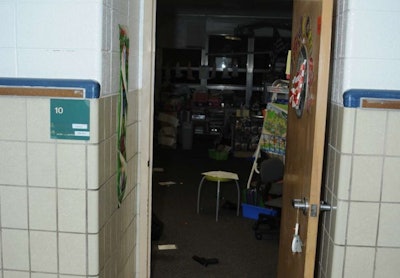 The report includes statements from all of the Newtown and state police officers who encountered the carnage as they entered the school. In two cases, officers carried children, who were still alive, out of the school. In one case, Officer William Chapman whispered "hang in there, sweetie." Both children died at Danbury Hospital.
View some of the released images in the Sandy Hook School Shooting Crime Scene photo gallery.