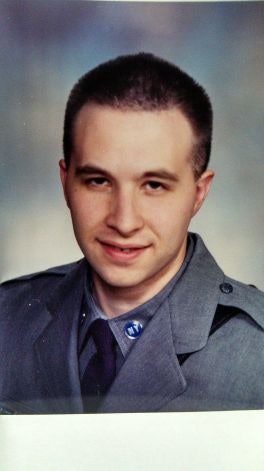 New York State Police officials announced Tuesday the death of Trooper David Cunniff. Trooper Cunnif's cruiser was hit from behind by a tractor-trailer Monday night on the Thruway, the Albany Times-Union reports.

Cunniff, 35, a trooper for nine years who was most recently assigned to Troop T's Fonda-Fultonville barracks, was one hour into his shift patrolling the Thruway around 8 p.m. when he pulled over Eric Heller for speeding near Exit 27.

"A truck hit him from behind, pushing him off the right shoulder of the highway and partially ejecting Trooper Cunniff from his cruiser and causing him massive head injuries," Superintendent Joseph D'Amico said Tuesday at a news conference. "The truck then continued on and hit Heller's car, coming to rest on top of it."