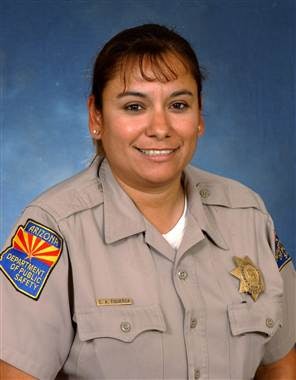 A detective for the Arizona state police resigned this week after it was revealed she isn't a U.S. citizen and had — perhaps unknowingly — misrepresented where she was born on application documents, officials said Wednesday.
Former detective Carmen Figueroa — who worked 13 years for the Arizona Department of Public Safety and once served as the state police force's spokeswoman — had stated in a required written affidavit when hired that she is a U.S. citizen. She later told investigators her family told her she was born in the United States.
Instead, it turned out that she was born in Sinaloa, Mexico, and came to the U.S. as a young child and was living in the country illegally, NBC News reports.