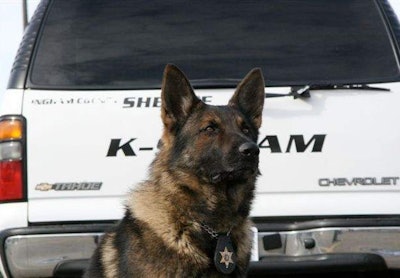 Luger, a K-9 with the Ingham County (Mich.) Sheriff's Office, was hit by a car and killed Sunday after escaping his kennel damaged in a storm, reports the Lansing State Journal.
His handler, Dep. Greg Harris, called a local animal hospital looking for the missing dog and was told the bad news that Luger's body had been found and brought in the night before.
"Harris is hurting really bad about this. The whole staff is mourning," says Ingham County Sheriff Gene Wriggelsworth.
A 17-year veteran of the force, Dep. Harris had been with 8-year-old Luger for more than seven years.
The dog's body has been buried behind the sheriff's office and a marker will be placed in the near future, Wriggelsworth said.