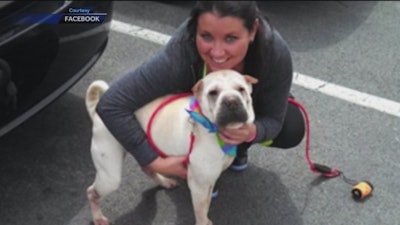 A Baltimore police officer was arrested and charged with aggravated animal cruelty and other charges after cutting the throat of a dog, police officials announced Wednesday afternoon.
Police were called Saturday morning to the 700 block of South Grundy Street in southeast Baltimore for a report of a stray dog that had nipped someone trying to rescue it.
Sarah Gossard told WBAL TV that her beloved 7-year-old shar-pei named Nala had somehow escaped the gate of her back yard that morning. While she searched for the dog, including posting pictures of Nala on a community Facebook page, nearby resident Sandy Fleischer said she found Nala a few blocks away looking confused and thirsty.
Police were called and secured Nala using a dog pole, and an officer assigned to the emergency services division, later identified as Officer Jeffrey Bolger, went much further.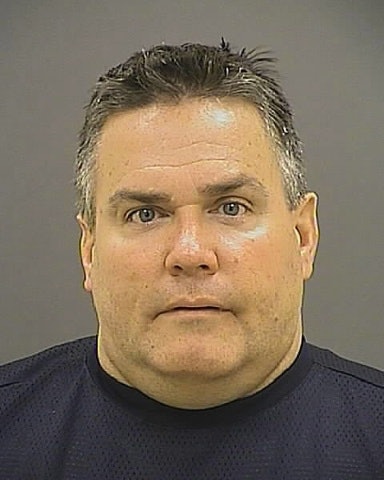 "Unfortunately, at some point after the dog was contained, one of our officers used a knife and cut the dog's throat. This is outrageous and an unacceptable breach of our protocol," Baltimore Police Deputy Commissioner Dean Palmere said.
Police officials said they know of no reason for Bolger to use such force on a dog that was under control. Nala later died.
Bolger, who was also charged with malfeasance in office, has been suspended without pay. He was released early Thursday on his own personal recognizance. Bolger has been with the Police Department since 1992.