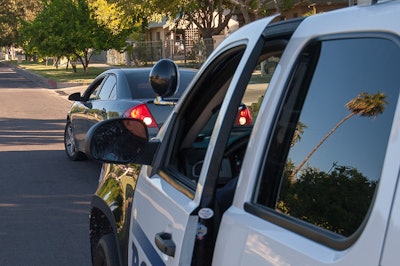 A Delaware man stopped for a traffic violation in Florence, N.J., gunned the engine and tried to flee as a police officer hung out of the car for about a quarter-mile, police told the Times of Trenton.
"They went about a quarter-mile at speeds up to 40-45 mph," police Chief John Bunce said.
Randy Mase, 19, of Wilmington, Del., was ordered by Florence police Sgt. Brian Young to remove the keys from the ignition of his 1994 Toyota Camry during a traffic stop early Saturday.
The driver refused and the officer reached in the open door of the vehicle. That's when the driver accelerated from the stop, dragging the officer from the open car door. The officer was able to turn off the vehicle's ignition after about a quarter of a mile and the car came to a stop.
The arrest report shows Mase was charged with aggravated assault, eluding, resisting arrest, obstruction, possession of hashish, possession of paraphernalia and multiple moving violations.
Sgt. Young was not seriously injured during the incident.