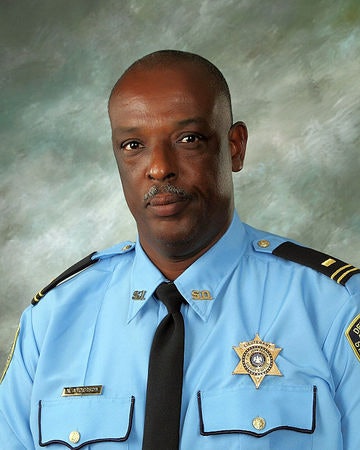 At 50, Lt. Nolan Anderson of LaPlace, La., had spent half his life as a member of the St. John the Baptist Parish Sheriff's Office. Now, the Louisiana State Police is attempting to piece together the tragic series of events that led the 25-year veteran -- on duty and in uniform at the time -- to be shot and killed by colleagues after authorities say he opened fire on deputies who were responding to reports of a domestic dispute between Anderson and his wife Wednesday afternoon.
"We don't know what led to the altercation" between the couple, State Police spokeswoman Trooper Melissa Matey told NOLA.com. "We are in the preliminary stages of the investigation, there are a lot of interviews that need to take place, a lot of evidence that need to be collected."
Initial reports indicate that the deputies were responding to a 911 emergency call shortly before 2 p.m. regarding a domestic dispute involving Anderson and his wife at a house on Pine Street in LaPlace where the couple's adult daughter lives.