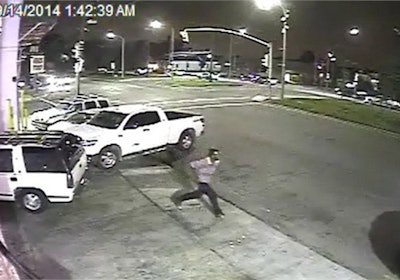 A New Orleans Police officer was shot several times Sunday about 1:40 a.m. while working a paid detail in front of a restaurant at Elysian Fields and St. Claude avenues, a department spokesman said.
According to the Times Picayune, "at approximately 1:40 a.m., the male driver of a Ford SUV and two male passengers drove to the location and two of the occupants exited the vehicle," said a news release announcing the shooting. "As the two suspects approached the business, for reasons unknown, one of the suspects produced a handgun and began firing at the officer, striking him multiple times to the body."
The 44-year-old officer, whom police did not identify, was listed in stable condition at a local hospital, which officials did not identify. He is a four-year veteran of the department and is assigned to the Fifth District.