The Department of Justice announced yesterday that a federal grand jury in the U.S. District Court for the Middle District of Georgia returned indictments charging four law enforcement officers with civil rights violations and obstruction of justice in connection with an incident that occurred at Bainbridge BikeFest in 2012.
A seven count indictment was returned charging former Grady County Sheriff's Deputy Wiley Griffin IV and Decatur County Sheriff's Office Captain Elizabeth Croley with violating an individual's civil rights.
Additionally, Croley, Decatur County Sheriff's Deputy Christopher Kines and former Decatur County Sheriff's Deputy Robert Wade Umbach were charged with obstructive conduct relating to the investigation into the civil rights violation.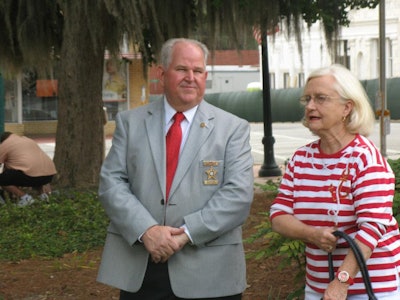 In a statement released to WALB 10 News, Sheriff Wiley Griffin said;
"The federal indictment only hears one side of the story, and in court we get to tell our side of the story," he said. "Those officers will be exonerated and they will get back to doing what they do best, and that's protecting the citizens of Decatur county."
The case is far from over. Two of the deputies involved are still working at the Sheriff's office.