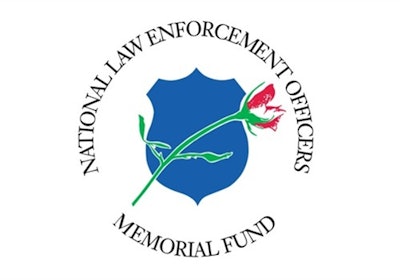 The National Law Enforcement Officers Memorial Fund has issued a statement by executive director Craig W. Floyd on the murder of two NYPD officers in Brooklyn over the weekend.
"The brutal, cold-blooded assassination of New York City Police Officers Wenjian Liu and Rafael Ramos should shock the conscience of every law-abiding citizen of our nation. The divisive rhetoric that has recently permeated the public dialogue following the incidents in Ferguson and Staten Island may very well have influenced at least one weak-minded individual to launch a vicious and fatal ambush attack against two unsuspecting police officers. Words do matter, and they are putting our peace officers at risk.
"Every citizen should remember that some 900,000 federal, state and local law enforcers go out each and every day putting their lives on the line for the safety and protection of every community and citizen in this country. More than 20,000 officers have lost their lives in the performance of this solemn duty and have their names on the National Law Enforcement Officers Memorial. As a stark reminder of this sobering fact, the number of officer fatalities this year is more than 20 percent higher than in 2013, with firearms-related deaths up nearly 60 percent and the number of officers killed in ambush attacks (12) is triple the annual average. With the shooting death of Tarpon Springs, Fla., Police Officer Charles Kondek on Sunday, three officers have been murdered in less than 24 hours.
"We must never forget that our officers are the most visible and vulnerable symbols of the freedoms we so dearly cherish. They are willing to lay down their lives for us. The least we should do is honor and remember their service and sacrifice and do our part to make it safer for those who continue to serve. We need to speak up for these heroes who protect us.
"Public safety is a partnership between our law officers and the citizens they serve. It is in all of our best interests to rally in support of law enforcement and against lawlessness."