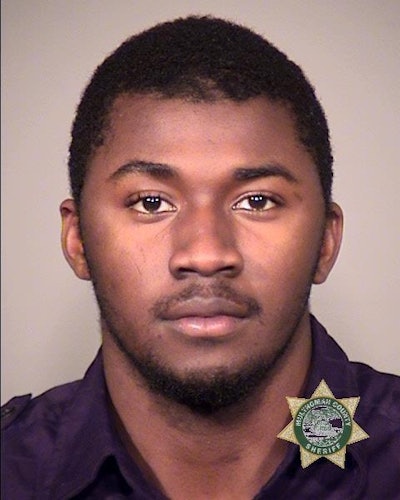 Portland police on Sunday said they have arrested a second suspect sought in connection with Friday's shooting outside Rosemary Anderson High School in North Portland, reports the Oregonian.
Marquel Dugas, 18, was arrested Saturday afternoon on a probation violation and lodged in Multnomah County Jail. He hasn't been charged in relation to the shooting, said Sgt. Pete Simpson, a Portland police spokesman, but could be in coming days, he said.
Court records show Dugas was on probation after being convicted and sentenced in March on third-degree assault and robbery charges.
On Saturday, police arrested Lonzo Murphy, 22, and recovered a handgun, Simpson said.
"We believe they're involved in the case," Simpson said. "To what degree yet is still to be determined."
Detectives are still looking for a third person they believe is involved, police said Sunday.