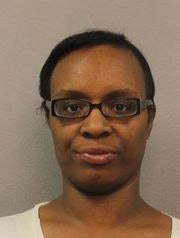 A Nashville woman was arrested Thursday after a Metro police officer was hit by an SUV while assisting West End Middle School with student drop-off traffic.
On Wednesday morning, Officer Monica Blake was in the school's Bowling Avenue parking lot as a reminder to parents that students cannot be dropped off in the location, according to the Davidson County affidavit.
Blake was talking to one parent when Toya Kenner, 31, pulled up and tried to go around the officer and the parent's stopped vehicle, the affidavit stated. The officer took a step back and held up her hand for Kenner to stop her 2005 Nissan Armada. Instead, Kenner spun her wheels toward Blake, accelerated and hit the officer's left side with the SUV, the affidavit said.
Blake was not visibly injured, police said.
Kenner sped out of the parking lot and was arrested Wednesday afternoon on charges of aggravated assault with a deadly weapon and reckless driving, the affidavit said. She is being held on a $102,500 bond, the Tennessean reports.