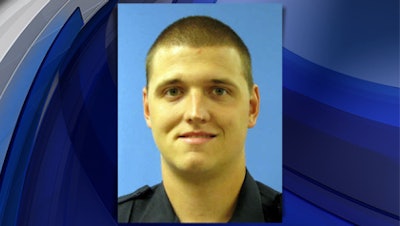 The NYPD is investigating a wrong-way crash on Staten Island that left two dead early Friday morning after three off-duty New Jersey police officers and a friend got on the road after leaving a strip club, reports WNBC-TV.
One Linden (N.J.) PD officer and his friend were killed when the car they were riding in hit a tractor-trailer while headed the wrong way on an expressway, police say. The driver of the car and another passenger are in critical condition. The driver of the trailer suffered minor injuries.
Officer Frank Viggiano, 28, a five-year veteran of the force who was sitting in the back passenger's seat, and Joe Rodriguez, a 27-year-old civilian, sitting in the front passenger's seat, were both pronounced dead following the crash.
Two other Linden (N.J.) PD officers, Pedro Abad, a 6-year veteran who was driving the car and Patrik Kudlac, 23, a two-year veteran of Linden police who was sitting in the rear passenger's seat, were taken to the hospital and remain in critical condition following surgery for multiple injuries.