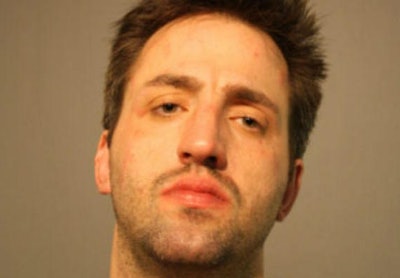 A Chicago man has been charged with attempted first-degree murder after police say he fired a gun at police Saturday evening while two officers were arresting him for shoplifting, reports the Chicago Tribune.
Thomas Thompson, 33, was ordered held in lieu of $500,000 bail in a bond court hearing Sunday.
Thompson was charged with two felony counts of attempted first-degree murder, disarming a peace officer, possession of a controlled substance and retail theft, police said.
The incident took place at about 8 p.m. at a Walgreens store, according to police and court documents, when Thompson walked out of the store with a bag of vitamins he did not pay for and Walgreens security officials followed him outside to a parking lot.
Thompson began to run toward a car when he was confronted by two uniformed Chicago police officers who asked him for the bag. Thompson responded by punching the officers.
"A struggle ensued, and (Thompson) grabbed one of the officer's guns from its holster," Assistant Cook County State's Attorney Akash Vyas said in court.
He fired once but it didn't strike anyone. He "continued pulling the trigger" not realizing its clip had fallen out, Vyas said.
After the Walgreens guard managed to get the gun out of Thompson's hand, the officers were able to take him into custody, Vyas said.
The two officers were hospitalized for minor injuries, said Alexander, who said Thompson was able to fire only one shot.