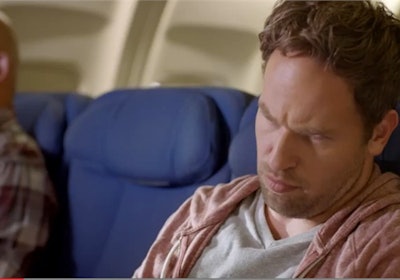 PepsiCo's "Crash the Super Bowl" contest is over and the grand prize winner is ... Scott Zabielski, a reserve Los Angeles County Sheriff's deputy and a director-producer.
Zabielski, who directed the 30-second Doritos spot "Middle Seat," won $1 million and a one-year job at Universal Pictures.
He captured an audience of about 100 million for his winning commercial, which PepsiCo, owner of the Doritos brand, aired during the Super Bowl on Sunday evening. Zabielski's ad was created on a $2,000 budget.
Zabielski is a director and executive producer of Tosh.O on Comedy Central, CNN reports.