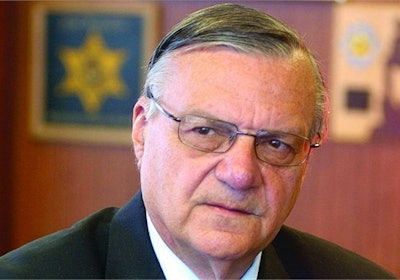 Controversial Phoenix area sheriff Joe Arpaio told supporters Friday he would run for a seventh term at the helm of law enforcement efforts in Maricopa County, Arizona, reports Reuters.
The 82-year-old Republican, who bills himself "America's toughest sheriff," sent an email to supporters announcing that he would run again in 2016, seeking donations in a race he said would pit him against "celebrity lefties" who are trying to defeat him.
"Going up against Barack Obama's political machine, Hollywood leftists and their millions as well as a hostile local and national media is extremely expensive, which is why I need your financial support," Arpaio said in the e-mail.