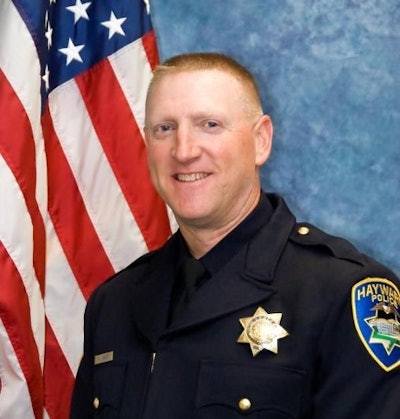 A Hayward, Calif., police officer was shot dead during a traffic stop around 3:15 a.m. Wednesday morning.
The officer, Sergeant Scott Lunger, was killed by an occupant of a vehicle he had stopped. An investigation has led police to a person of interest, but no arrest had been made.
Lunger stopped a vehicle he observed driving erratically, according to police. A second officer was on scene and returned fire, KPIX TV reports.
A white Chevy Silverado pickup truck matching the suspect vehicle description was apparently found in Oakland at 98th and Edes avenues abandoned in the middle of the intersection with four bullet holes.