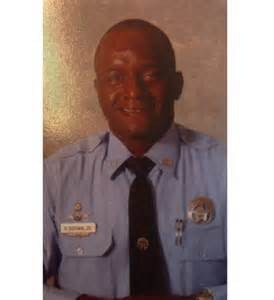 A veteran New Orleans police officer who was struck by a car and critically injured while responding to a vehicle fire on July 12 died Friday night from injuries sustained in the crash, the NOPD announced Friday.
Vernell Brow Jr., had been hospitalized since the incident.
Brown, 47, was responding to a vehicle fire at U.S. 90B east and S. Claiborne Avenue before 5:45 a.m. He was accompanied by two police recruits in field training.
Brown exited the vehicle after one of the recruits parked in the shoulder lane, and while walking near the guardrail, Brown was struck by a Ford Mustang, police say. An unidentified 28-year-old man was driving the Mustang.
Police say the Mustang had just gotten into a crash with a Toyota Scion, causing it to leave the roadway and strike the officer. The driver of the Scion, an unidentified 21-year-old woman, suffered minor injuries, WWL TV reports.