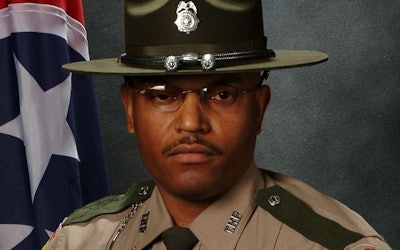 A Sunni Muslim state trooper who convinced a judge he was fired for his faith now wants the Tennessee Department of Safety to pay a financial price for its discrimination, reports Knoxville News Sentinel.
De'Ossie Dingus is appealing a federal judge's decision not to assess damages against his former employer.
U.S. District Judge Tena Campbell found the agency violated the rights of Dingus by firing him in 2010 after a military liaison dubbed the 10-year Tennessee Highway Patrol veteran a budding terrorist without any proof.
Campbell declined, though, to award damages for two key reasons: Dingus already won in an administrative appeal back pay and retirement benefits for his 10 years of service, and Dingus himself was reluctant to talk money at last year's trial in his civil-rights lawsuit.
Dingus' lawyer, on the other hand, sees the issue as one of punishment and deterrence. A state agency that suffers no repercussions for its wrongs is unlikely to change, he said.
The judge ruled safety department officials were "all too eager to accept Maj. Taylor's belief that because Mr. Dingus was a Muslim, he was dangerous."