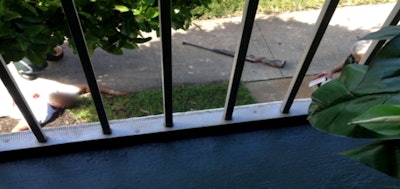 The FBI has opened an investigation into the 2013 death of Jermaine McBean, a Florida man who was shot by police while walking home with an unloaded air rifle, a court filing shows.
The disclosure came in a motion by the Broward County Sheriff's Office, which is seeking to put a hold on a federal lawsuit filed by McBean's family, who allege police covered up the circumstances of his death, NBC News reports.
"I'm glad the Justice Department is going to take a look at it because the local authorities have had two years to investigate this case," said David Schoen, a lawyer for the family, who requested a civil rights probe.
After McBean was killed, police said he had ignored their calls to drop the rifle, spun around and pointed it at them near a pool where children were swimming.
The shooting officer said the 33-year-old computer engineer had nothing in his ears that would have stopped him from hearing the police commands, and the detective in charge of the investigation said police at the scene confirmed McBean was not wearing headphones and said they were found in his pocket.
But as NBC News reported in May, a photo taken by a witness and only recently disclosed shows McBean was in fact wearing earbuds when he was shot.