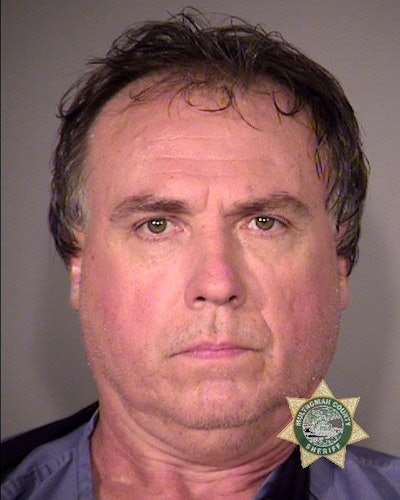 An officer being attacked by a man with a knife used his hand to protect his heart before his partner shot the suspect and held him at gunpoint, according to the Portland Police Bureau.
Officer Jose Jimenez was treated at the hospital for stab wounds to his left hand. The suspect, identified as 56-year-old David Ellis, is facing charges including attempted aggravated murder, KPTV reports.
The situation began at 1:41 a.m. Sunday. Officer Jimenez and his partner Officer Scott Konczal attempted to stop Ellis in the area of Northeast 110th Avenue and Sandy Boulevard because he appeared to be trying to burglarize a police contact office.
At the corner of 110th and Sandy, police said Ellis turned toward Jimenez, reached into his back pocket and pulled out a folding knife.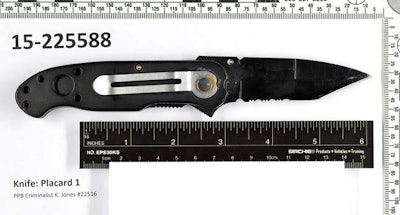 Police said Ellis stabbed Jimenez, who was covering his heart with his hand, and Konczal fired a shot, hitting Ellis in the upper right arm.
The officers then moved away to their patrol car and held Ellis at gunpoint until cover officers arrived and were able to take him into custody.