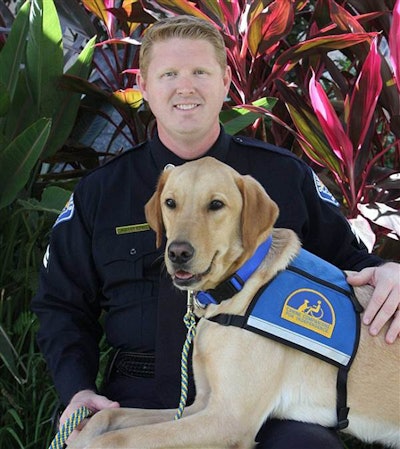 An Alabama police dog died after its handler accidentally left the animal inside a hot car, Gulf Shores police said this week.
Mason, a community relations dog that was not involved in the arrests of suspects, died at 11 p.m. Friday, a day after police said its handler, Cpl. Josh Coleman, left the animal inside a hot car.
Police did not say how long the dog, named Mason, was left inside the vehicle but said Coleman changed duties on Thursday and later remembered that the dog was left in the back seat of his patrol vehicle. Coleman took the animal to a veterinarian for treatment, but the following night the animal went into respiratory distress, NBC News reports.