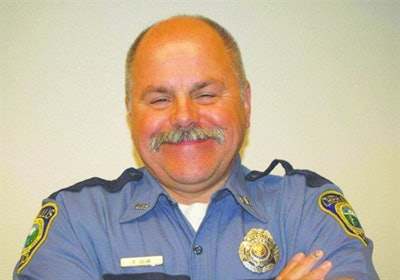 The Chehalis (Wash.) Police Department announced Friday that veteran officer Rick Silva died of complications from surgery aimed at addressing an injury he sustained while on duty in February, reports the Lewis County Chronicle.
Silva started his law enforcement career in 1988 at the Lewis County (Wash.) Sheriff's Office. He started working at the Chehalis Police Department in 2002. He worked as a field training officer, emergency vehicle driving instructor, and detective.
"Officer Silva died after complications in surgery, yesterday, June 18, just one day prior to his 13th year service anniversary with our police department," a press release stated. "Officer Silva was responding to a theft in progress this past February at a Chehalis retail store when the suspect, who had been concealing a knife, resisted arrest, causing more damage to a previous hip injury he acquired while on duty. Because of this, the injury intensified, triggering the need for surgery."
The surgery resulted in complications that led to his death.
The department, along with other law enforcement agencies and aid organizations, honored Silva as it would any officer who dies in the line of duty, escorting him with a motorcade to a funeral home Friday.