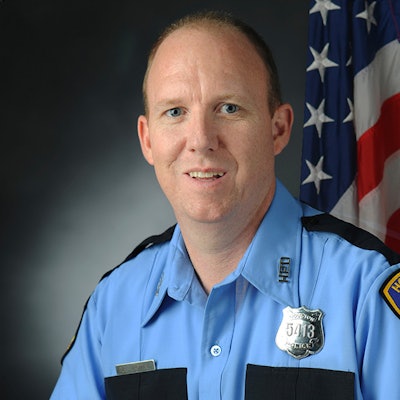 A Houston police officer was struck and killed early Monday as he deployed spike strips in an attempt to end a high-speed vehicle pursuit.
The chase began about 3 a.m. after officers spotted a white man driving a U-Haul vehicle along Highway 6 near FM 529, said Chief Charles McClelland of the Houston Police Department.
McClelland said gunshots were fired during the chase. He said the suspect climbed out of the U-Haul vehicle and carjacked the driver of a mini-van. He pushed the driver out of the van and continued to lead officers on the chase along Kirkwood.
McClelland said Officer Richard Martin, a four-year veteran, was placing spike strips in the 900 block of Kirkwood to help stop the suspect. But the suspect apparently intentionally rammed into Martin on Kirkwood near St. Mary's. The suspect sped away.
Martin, 47, died at the scene.
McClelland said the chase continued into north Houston along Interstate 45. The suspect stopped near Little York and North Freeway. Officers remained behind cover and then heard a single gunshot. When they approached the mini-van they found the man wounded from an apparent self-inflicted gunshot. He was rushed to a nearby hospital. His condition has not been released, the Houston Chronicle reports.
No information about what sparked the chase was available.