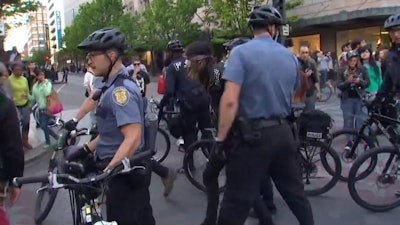 Protests on May Day 2013 in Seattle led to property damage and arrests. And Seattle police are preparing for more or of the same or even worse this weekend.
With what's happening in Baltimore and a "Black Lives Matter" event planned on Friday, police expect to see a lot of people downtown. They've already met with at least one of the groups planning to march for workers' rights. They say that meeting went well.
Police said people have the right to express their protected free speech, but officers won't tolerate violence.
"It is the minute they start moving into violence of action or serious property damage, it doesn't matter what ideology they have, we have to take action just to protect the other protesters and protect the citizens and protect the officers," Captain Chris Fowler of the Seattle Police Department told KING 5 TV.