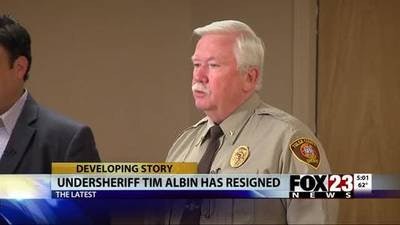 Tulsa County (Okla.) Sheriff Stanley Glanz announced Monday the resignation of Undersheriff Tim Albin in the wake of documents released that allege Albin intimidated employees to elevate a reserve deputy in the program. The 73-year-old reserve deputy shot and killed a suspect early this month in what is believed to be a case of mistaking his revolver for his TASER.
Following the announcement, several organizations applauded the decision and also called for more resignations, including that of Glanz.
The Sheriff's Office memo obtained Friday by the Tulsa World details the findings of a 2009 "special investigation" requested by then-Undersheriff Brian Edwards into claims of falsified documents and improper training for the reserve deputy who is reportedly a long-time friend and supporter of the sheriff.
It concludes with allegations that the reserve deputy received special treatment and that current top-ranking deputies violated policy in a number of ways to elevate this particular individual in the reserve deputy program.
The reserve deputy is charged with second-degree manslaughter in the death of Eric Harris on April 2 during an undercover gun buy, where he was in a support role helping the Sheriff's Office's Violent Crimes Task Force.