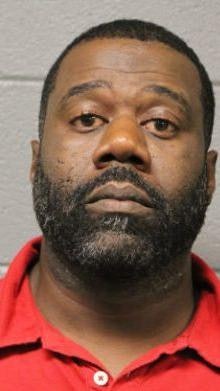 Chicago police found more than $200,000 worth of heroin, cocaine, and marijuana after a traffic stop in the South Loop, police said.
Officers saw Louis Roy, 41, using a cellphone while stopped at a red light near the 1200 block of South Clinton Street at about 5:15 p.m. Thursday, police said.
They pulled him over and smelled marijuana when he rolled down his window, the Chicago Tribune reports. He couldn't produce a driver's license and was arrested, police said.
The officers searched the vehicle and found a kilogram of cocaine, 621 grams of heroin, and 27 grams of cannabis, police said.