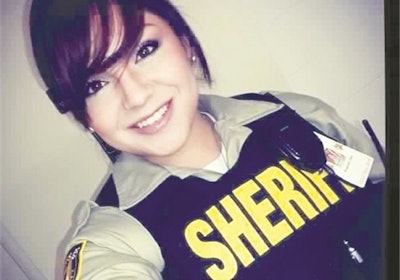 A Madison County, Tenn., deputy was killed in a single-car crash at about 2 a.m. today while she was responding to a call for backup from another officer, the Madison County Sheriff's Department confirmed, reports the San Benito News.
According to Public Information Officer Tom Mapes, Rosemary Vela, 24, was working the midnight shift when she crashed. "There was heavy rain and I believe she just lost control of the car and ended up hitting a tree," he said. "She was a good one… we're all really grieving the loss this morning."
Vela was hired in April. She leaves behind a 5-year-old son.