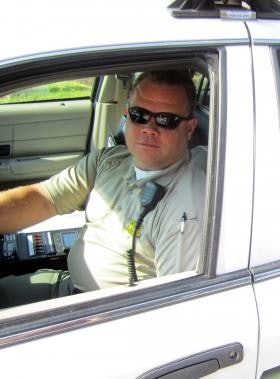 A veteran Chatham County, Ga., deputy sheriff was killed in a wreck in Bryan County Wednesday afternoon, the sheriff's office said Thursday, reports the Savannah Morning News.
Richard Allen Hall, 45, was on his way home but technically on duty about 5:15 p.m. Wednesday when he attempted a U-turn on U.S. 280 and his patrol car was struck by a Ford F-150, said Gena Bilbo, Chatham County Sheriff's Office spokeswoman.
The 14-year veteran of the department died on the scene. The truck driver had minor injuries.
Hall was assigned to Internal Affairs and on call 24/7, Bilbo said. Some of his former assignments include the Sex Offender Registration Team and patrol with the former Chatham County Police Department. He was hired in April 2001.