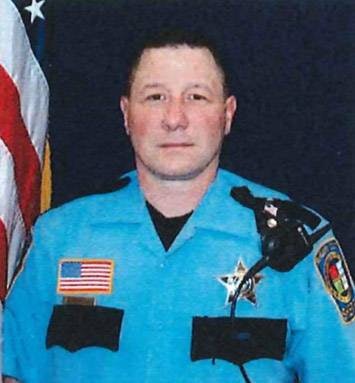 Dwight Maness, a McHenry County, Ill., sheriff's deputy who was shot in Holiday Hills during a call last October, died Monday.
Maness, 47, of McHenry, was one of two deputies wounded Oct. 16, 2014, along with Khalia Satkiewicz, 39. They were the first responders at a domestic disturbance during which a gunman in Holiday Hills opened fire.
A former Army Ranger and seven-year department veteran, Maness was shot in the abdomen and twice in the left leg by a .223-caliber AR15 rifle. He underwent multiple surgeries at Advocate Condell Medical Center in Libertyville and was recovering from his injuries. His femur bone was shattered and a three-inch piece of bone was missing.
In a Sept. 2 Facebook post, Maness was hopeful of his recovery.
"Just to let everyone know, I went back to the doctor today to have X-rays done and the right leg has healed so much it doesn't look like it was even broken. The bone graft in my left leg has taken and there is significant bone growth. The doctor said I can start putting at least 50 percent of my weight on my left leg and can finally start rehab next week. Thanks to all of my friends, family (and) the department for the continued support. Thanks everyone for the birthday wishes, with everything going on it's hard to be happy, but we continue to celebrate life. Again thank you so much, and I love y'all."
The 52-year-old shooter, Scott B. Peters, who initially fled, was captured after a 16-hour manhunt and was sentenced in June to 135 years in prison.
Though it's too early to tell, Peters could face additional charges, if officials determine Maness died of injuries sustained in the shooting, McHenry County State's Attorney Lou Bianchi told the Daily Herald.