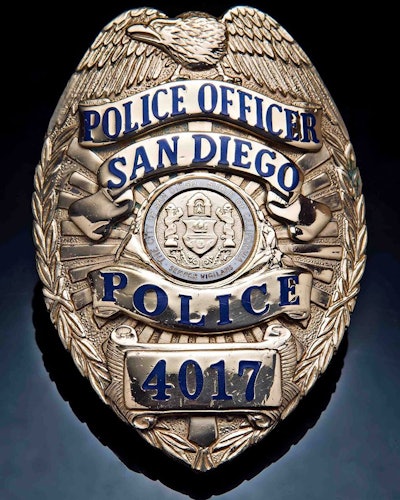 San Diego police officers outfitted with body cameras have received fewer complaints from the public but have also used more force — a finding that surprised department leaders.
Those are among the conclusions in a report on the department's first year of body camera use, which was presented at a news conference Wednesday, the San Diego Union-Tribune reports.
Complaints against officers fell 23 percent between July 2014 and June 2015 and instances of force increased 10 percent in the same time period, the report said. Note: There can be multiple instances of force in a single use-of-force incident.
"This first year of data all seems to suggest that (body cameras) aren't the end-all solution to all social issues," said San Diego Police Chief Shelley Zimmerman, who said she was surprised at some of the study's results. "We are going to need to enhance other current strategies that are effective, such as our psychiatric emergency response teams … our homeless outreach team … and our crisis-response team officers."
Currently, 871 officers are outfitted with cameras across the department. However, the report only analyzed data from the Southeastern, Central and Mid-City divisions. They are the only divisions that have used body cameras for a full year.
Officials looked at incidents within the Southeastern, Central and Mid-City divisions and found that assaults against officers, mental health calls and aggravated assaults had all increased, by 36 percent, 11 percent and 5 percent respectively, when body cameras were in use.
Department leaders speculated that perhaps body cameras might not be as effective in communities where there are a high number of mental health calls, aggravated assaults and drug-related arrests, but Zimmerman acknowledged that was just a hypothesis.